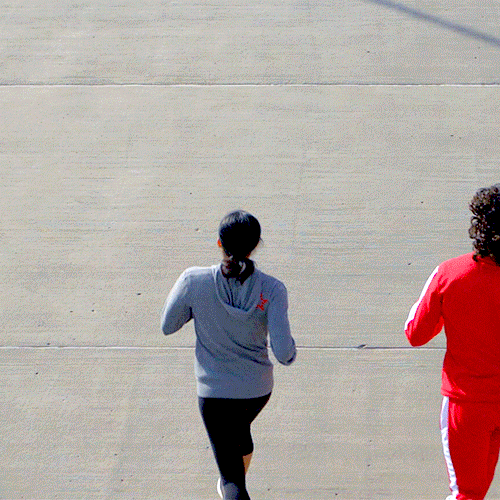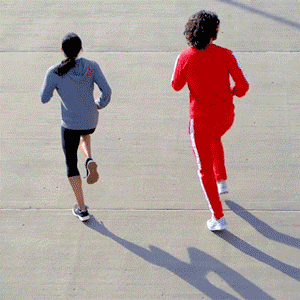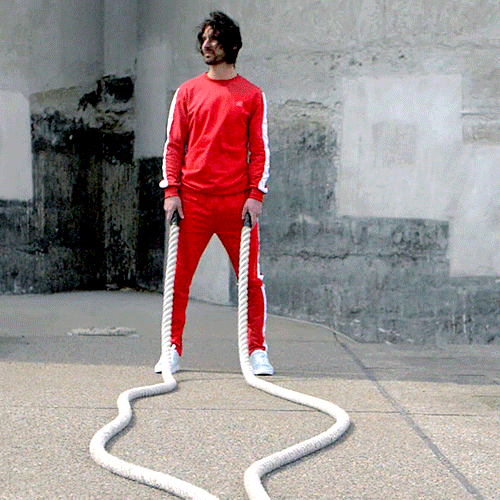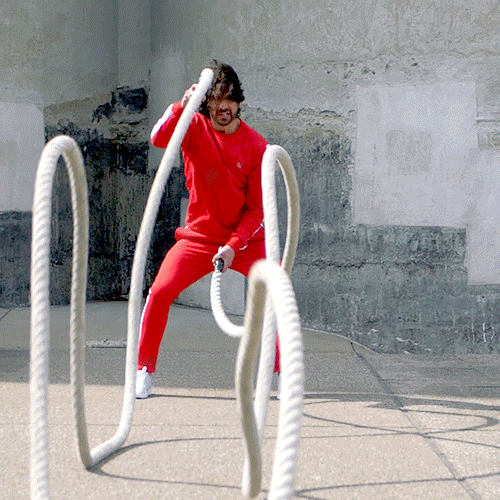 Aaron Leventhal, Owner & Head Coach
Graduated Drake University with a degree in Health and Fitness. Played professional soccer for the Minnesota Thunder. NSCA CPT® and CSCS® certified.
Aaron loves fitness. For example, family vacations include, but are not limited to, waking up at 4am for a light run with his five-year-old in a jog stroller, 10 full-field (soccer) sprints, and 100 push-ups for time. If he's ambitious he'll do the pushups with a kid on his back. Again, Aaron loves fitness, a love that started with his dad, who, as Aaron explains it, was the least-skilled basketball player at the Jewish Community Center in Des Moines and taught him by example that anyone can love sports.
Other pertinent information: He cannot do an overhead squat. He loves donuts. Of course, Aaron hasn't had one in over ten years. He loves to cook grain-free and without sugar. He likes 70's hits with a bit of country, and if he wasn't a trainer he would be a professional tennis player—mainly because they look cool.
All this adds up to an uncanny ability to connect with clients on an individual level and create customized training tailored for you and where you are today- whether it's to become more fit, lose weight, win a championship, or simply play tag with your granddaughter.
Minnesota United FC Professional Soccer Team:
Head Strength & Conditioning Coaches, Team Sports Scientists.
NFL (individual players): Private training focusing on speed, strength and agility.
NHL (individual players): Private training focusing on power production, lateral agility and skating speed.
US Olympic Ski Team (individual athletes): Private training focusing specific individual needs, helping reach goals and providing dynamic programming.
NCAA Division I–III athletes (variety of sports): Training camps offered for NCAA athletic seasons individualized to each athlete based on needs, including education on nutrition, time management and living up to the demands of collegiate athletics.
Christine Leventhal, co-owner Fit Studios
Christine is co-owner of Fit Studio, a former NCAA Division I track and field athlete at Illinois State University and Level 1 CrossFit certified.
Christine became interested in running in 4th grade. She remembers signing up for the 400- and 800-yard dash but had no idea how far she had to run. She figured someone would let her know when to stop.
Her proudest moment was coming back to the gym after having four kids. She was tired, de-conditioned and nutrient deficient from chasing the kids around for ten years (may sound familiar to some of you). Little by little, she put in the time and it came back.
An added benefit: she became more knowledgeable about nutrition and proper movement.
She learned that, like anything else, it's a process—if you are willing to take those initial steps, you can do anything.
Other information: she loves to sew. She learned from her mom in elementary school and picked it up again when her kids were small. Like running, it gives her a rush to see all the work she puts into it come together.
If she wasn't a coach at Fit, she would be a TV personality. She'd love to see who she could become in front of the camera. Any TV-station owners, please take note.
Lucas started at Fit in June of 2013 and has been a major part of the Fit family ever since.
Lucas is truly unique. He can push you to within what you're sure is an inch of your life. And, you will thank him when you're done. A "good job" from Lucas will stay with you the whole week, because when he says it, he means it.
A graduate of Eden Prairie High School, Lucas played football through college and uses his athletic experience to connect with our athletes—
especially the younger athletes. His passion for coaching is evident no matter who he is training, from beginners to pros.
Lucas is a big fan of Al Wilson, the former Tennessee Vol and Denver Bronco. He also loves live music—with the exception of techno or anything with a horn in it. So, don't try to impress him with an Herb Alpert remix.
If Lucas wasn't at Fit, he would be a football coach, or at any job that keeps him from sitting in front of a computer all day long. He may not be alone in that respect.
Tate Tufte
Tate is a stickler for form. If you're not doing your Renegade Row properly, you will suddenly find him next to you demonstrating his perfect form. His love of teaching and proper conditioning is apparent from the moment you hear him speak.
Tate has been in the Boy Scouts since he was seven and has reached the rank of Eagle Scout, which takes no small amount of dedication. He was an exceptionally fast sprinter in college, but still struggles with his double-unders. He says practicing them usually turns into a session in anger management.
He is CrossFit Level 1 and USAW certified.
Rachel Beise
Rachel had too much energy as a kid for her parents to let her hang around the house. So, they had one rule. She had to be in a sport. It didn't matter which one. In the process, she became fit and her parents saved their living room furniture.
Her one weakness: an American Tea Cake from the Baker's Wife bakery.
Rachel graduated from the University of Minnesota with a degree in Kinesiology. She claims to be terrible at double-unders and box jumps. This is understandable considering that she rowed for the U of M where jumping up and down was frowned upon- especially by the teammates in her boat.
Connor Erickson
Connor started his fitness career at age 15, coaching middle and high school athletes in weight training and conditioning. He then went on to study Kinesiology at the University of Minnesota.
Connor's weakness isn't a particular type of food. It's simply food. He eats anything. And everything. He says one day it's going to catch up with him. But for now, you can just glare at him and his high metabolism.
Connor hates running on the treadmill (he claims there is nothing more boring), loves playing video games and thought his sports career would revolve around baseball. That was until friends in middle school introduced him to lifting. He's been lifting ever since.